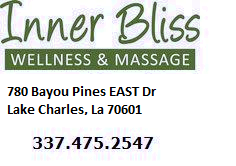 An Authorized M'Lis Dealer





Candida Albican is yeast that occurs naturally in the human body. Normally it lives in harmony with other microorganisms and actually performs important functions. A healthy body contains a good balance of yeast and friendly bacteria so it can function properly.




Normally our bodyís defense system keeps the total number of yeast cells under control, so Candida colonies in our intestinal tract are nothing to worry about. However, when your immune system is down, Candida starts to multiply and can quickly take over. Toxins are produced and your bodyís immune system struggles to cope. This will cause many undesirable symptoms ranging from headaches and fatigue to weight gain or even depression. When the Candida population grows to an unmanageable size, it weakens the intestinal wall. It moves into the bloodstream and spreads throughout the body, invading every tissue of the body including the brain. Candida grows and lives on what you eat, and makes your body crave what it needs to thrive. For this reason, Candida is difficult to eradicate from the body.




In actuality, everyone has Candida to a healthy extent. However, an increasing number of people have a detrimental over-infestation of yeast. This only starts to cause trouble when there is a change in your body that weakens the immune system. A few courses of antibiotics, poor nutrition, or even prolonged stress can cause this change. Once the immune system is weakened, it cannot fight off excess yeast like it normally would so an overgrowth occurs. Candida overgrowth is a debilitating condition preventing you from feeling healthy, energetic and enjoying life. Many sufferers of Candida overgrowth remain undiagnosed by their doctors and unaware of their condition. Unfortunately, many doctors donít recognize the many problems that Candida causes. They only treat the symptoms such as vaginal infection, fatigue, weight gain or skin irritations. Fortunately, Candida overgrowth can be eradicated through a simple, safe, and effective holistic approach. The body naturally maintains a friendly yeast/bacteria balance.

When intestinal toxins upset this balance, yeast colonizes and becomes destructive. The Mílis Candida Eradication Program addresses this overgrowth of yeast that affects millions of people. This is done by effectively balancing yeast and bacteria through nutritional support, herbs, and dietary changes. The program not only rids the body of excess yeast and bacteria, but also provides a necessary immunity to keep the body in balance permanently.

Body cleansing to eliminate accumulated toxins and wastes, restore the peristaltic action of the colon, and strengthen vital organs;
A yeast-free diet that will reduce the candida to a non-threatening level. Though every person has yeast in their bodies, natural defense systems generally keep the cells under control. However, poor nutrition or a sluggish or impaired immune system weakens the bodyís ability to fight off yeast. When this happens, yeast colonies grow rapidly and candida may result. Candida grows and lives on what you eat, and it is absolutely critical to eliminate this food source and strengthen the immune system to rid the body of this debilitating condition;
Nutritional supplementation to ensure immune system strength and healthy body function. Mílis formulations that are specific to this program are a multivitamin / multimineral, essential fatty acids, and a friendly bacteria formulation to restrict the growth of yeast and infection, while assisting in digestion.

Candida is an over-infestation of yeast in the body. It invades the brain and every tissue of the body, and it grows and lives on what you eat. It makes your body crave what it needs, and rampages until you eat it. Many medications, such as steroid drugs, birth control pills, and antibiotics can increase the likelihood of a candida imbalance.


If you would like to set up an appointment for a Detoxification Program or a Candida, please call us at 337-475-BLIS (337.475.2547). If you would like to purchase our Candida Program "Online" please see the links below.


| | |
| --- | --- |
| | DISCLAIMER: Statements on this website have not been evaluated by the FDA. No product is intended to treat, prevent or cure any disease. Consult your health care professional before use. By viewing this website you acknowledge that the information provided does not diagnose, treat, prevent or cure any disease. |